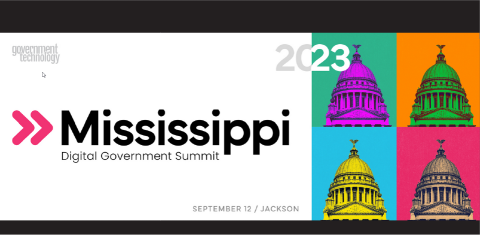 The 12th annual Mississippi Digital Government Summit is a unique opportunity for government and industry IT professionals to gather and discuss challenges, best practices, and ideas.  These important exchanges are vital to improving government services through innovative technology.  I look forward to seeing you there."
- David C. Johnson, Chief Information Officer, State of Mississippi
The Digital Government Summit brings together technology focused public-sector professionals with leading industry partners to connect on innovative approaches, get inspired and discover new technologies.
Please join us on September 12, 2023, for the Mississippi Digital Government Summit.  Visit Government Technologies for more information and to register.