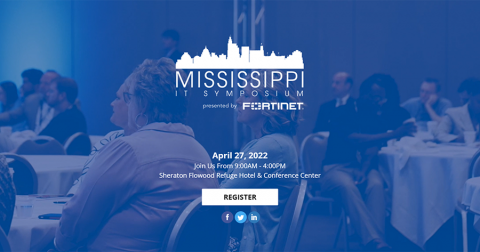 2022 MISSISSIPPI IT SYMPOSIUM
The Mississippi IT Symposium is the region's premier single-day event designed for the IT executive community.
As technology continues to redefine business, geographic regions, and create borderless digital environments, it has become essential for IT executives to stay aware of global trends in order to integrate strategies into their operations. This allows your team to stay agile while maintaining your company's competitive edge. The Symposium provides the region's IT executives an opportunity to gather for a day of networking, collaboration, and knowledge-transfer through peer-led keynotes, breakouts, panels, and networking sessions.
100% of the funds collected from the registration fees and corporate sponsorships of the Mississippi IT Symposium will be distributed to this year's chosen local charity, Mustard Seed.
The Symposium will be held on April 27, 2022, 9 a.m. – 4 p.m., at the Sheraton Flowood Refuge Hotel & Conference Center. Visit https://goo.gl/maps/PC99FNK6cq1vqAdx5 for directions to the hotel.

Agenda

Register today