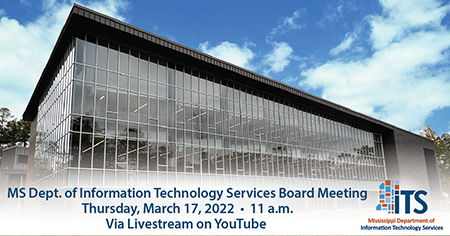 MARCH 2022 ITS BOARD MEETING
The Mississippi Department of Information Technology Services Board Meeting will be livestreamed on Thursday, March 17, 2022, at 11:00 a.m. The public may access the meeting through the following link: www.youtube.com/c/ITSmsgov​.
When you attend the meeting via livestream, please send email to meetingminutes@its.ms.gov with your name and the entity you represent for the meeting minutes to reflect your attendance.