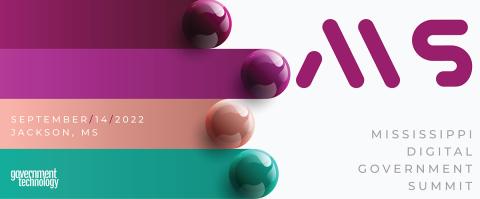 "This year the Mississippi Digital Government Summit will once again bring together IT leaders across the public sector to discuss lessons learned over the incredible past few years. Don't miss out on the opportunity to discuss how government services can continue to thrive through innovative technology. I look forward to seeing you at the Summit." - David C. Johnson, Chief Information Officer, State of Mississippi
Government Technology's passion is promoting best practices and spurring innovation in the public sector – more important than ever in challenging times like these. Please join us for a powerful series of sessions that provide inspiration, participation, education, and thought-provocation!
Please join us on September 14, 2022, for the MS Digital Government Summit! Visit https://events.govtech.com/Mississippi-Digital-Government-Summit.html for more information and to register.